Save A Lot discount grocery stores
to keep you and your family fueled all day long.
Kiggins granola bars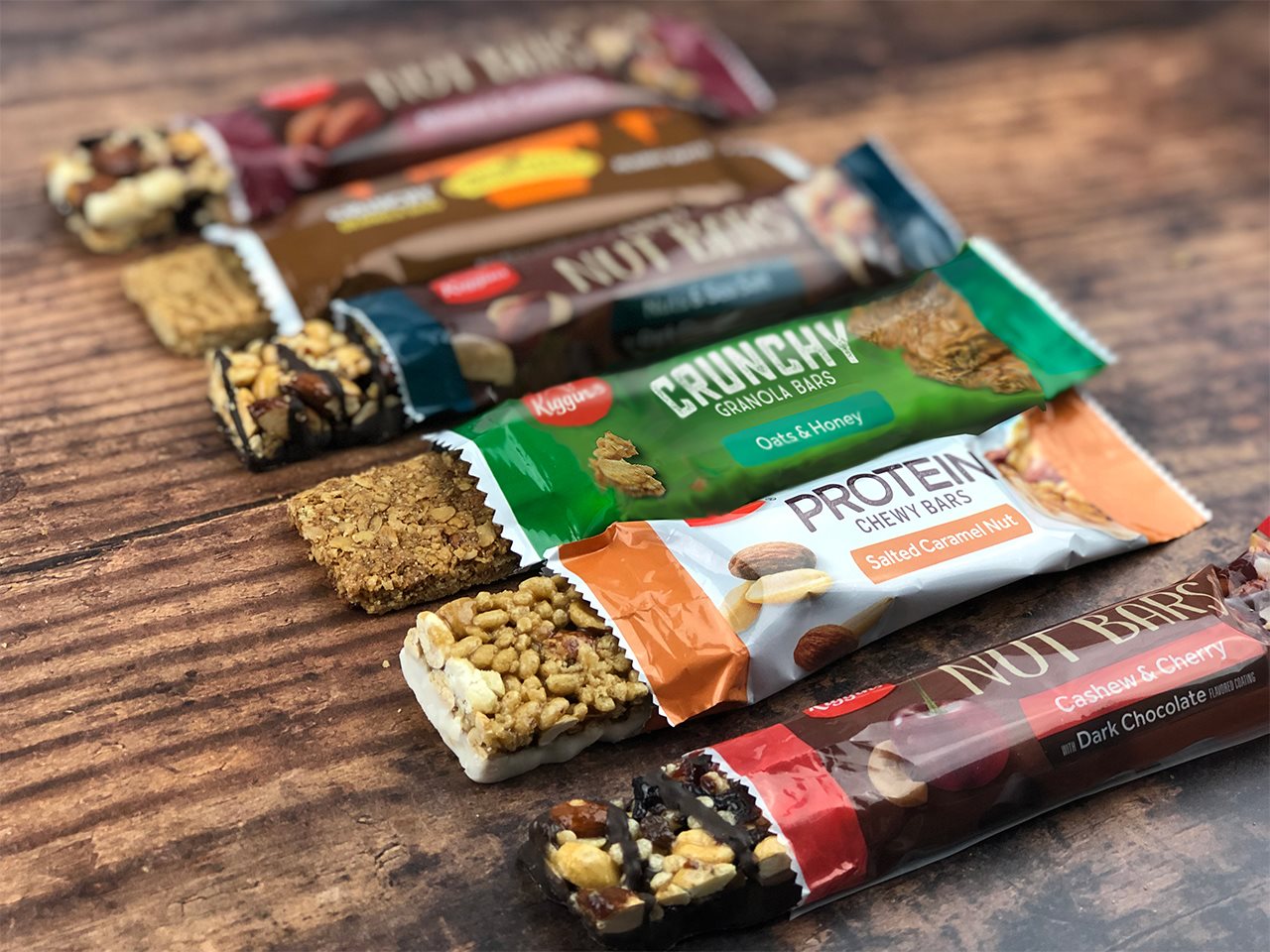 Stop reaching for that cookie! There's a better way to satisfy that sweet tooth that will help provide sustained energy.
Kiggins granola bars
are made with real nuts, dried fruits and whole grains and are a good source of important nutrients. They come in many varieties to satisfy any craving. Protein Chewy Bars in tempting flavors like salted caramel nut feel indulgent but are packed with 10 grams of filling protein. Classic Crunchy Granola Bars, such as oats and honey, are the perfect addition to a lunchbox. Chewy Nut Bars combine delicious dried fruit with savory nuts and chocolate to give you just the right kick to your day.
Pickwell Farms fruit cups
Forget about bruised apples and brown bananas resulting from lunch packing. Fuel yourself with a tasty
Pickwell Farms fruit cup
! Each package includes four 4-ounce cups featuring natural, authentic fruits. Stock the pantry with a bunch of varieties and you'll have fruit anytime you fancy. Varieties include diced peaches, diced pears, mandarin oranges, and mixed fruit with cherries and pineapple tidbits. For something different, try a gelatin variety, including mandarin oranges in orange gel or diced peaches in strawberry gel.
Coburn Farms Snackers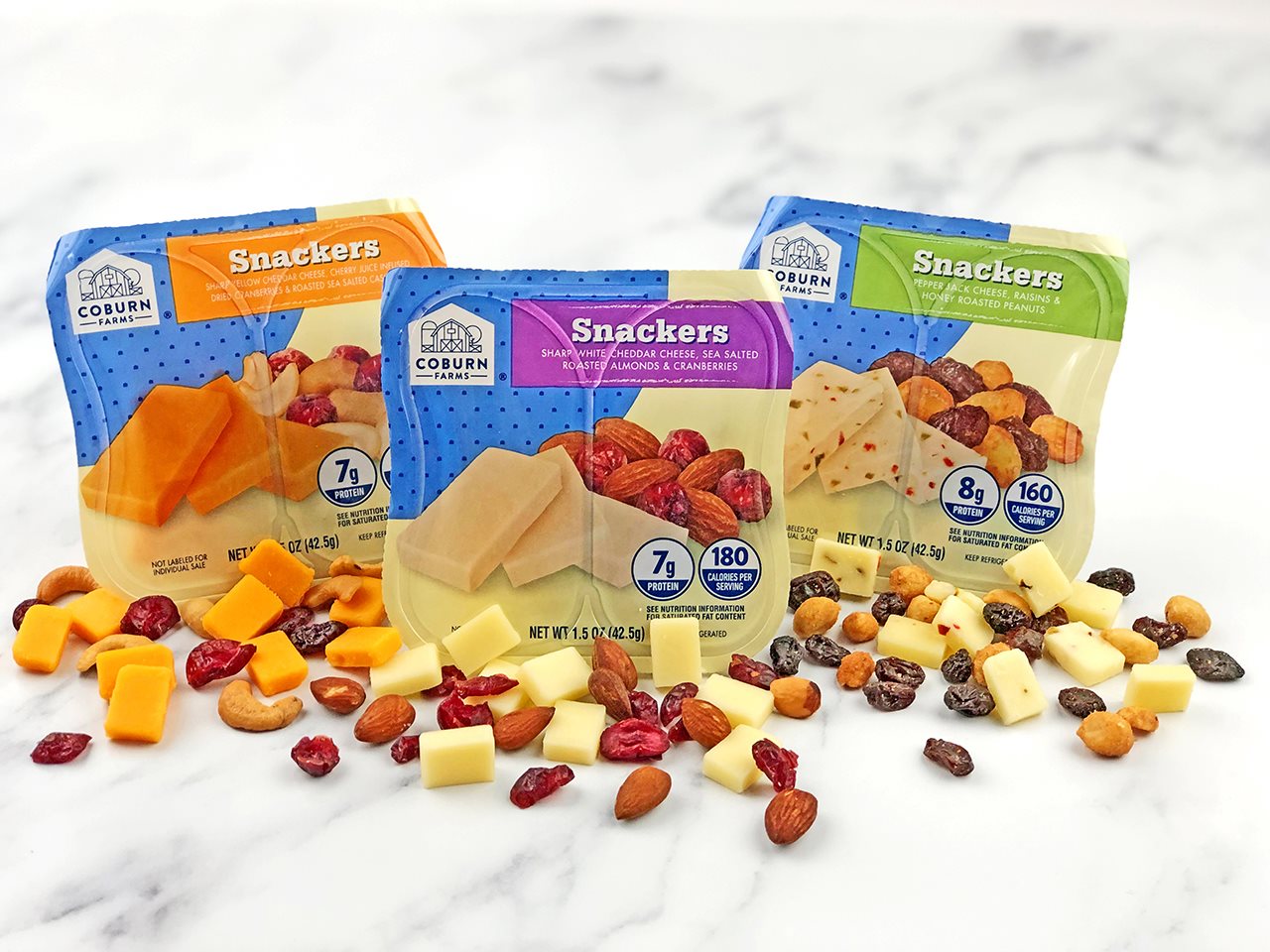 A perfectly packaged snack with a cool combination of satisfying foods ... yes please!
Coburn Farms Snackers
are made with real cheese and include a complementary fruit and nut combo. Try pepper jack cheese, raisins and honey roasted peanuts. The next day, sample sharp yellow cheddar cheese, cherry juice infused dried cranberries and roasted sea salt cashews. Finish the week on a high note with sharp white cheddar cheese, sea salted roasted almonds and cranberries.
Nutsome trail mixes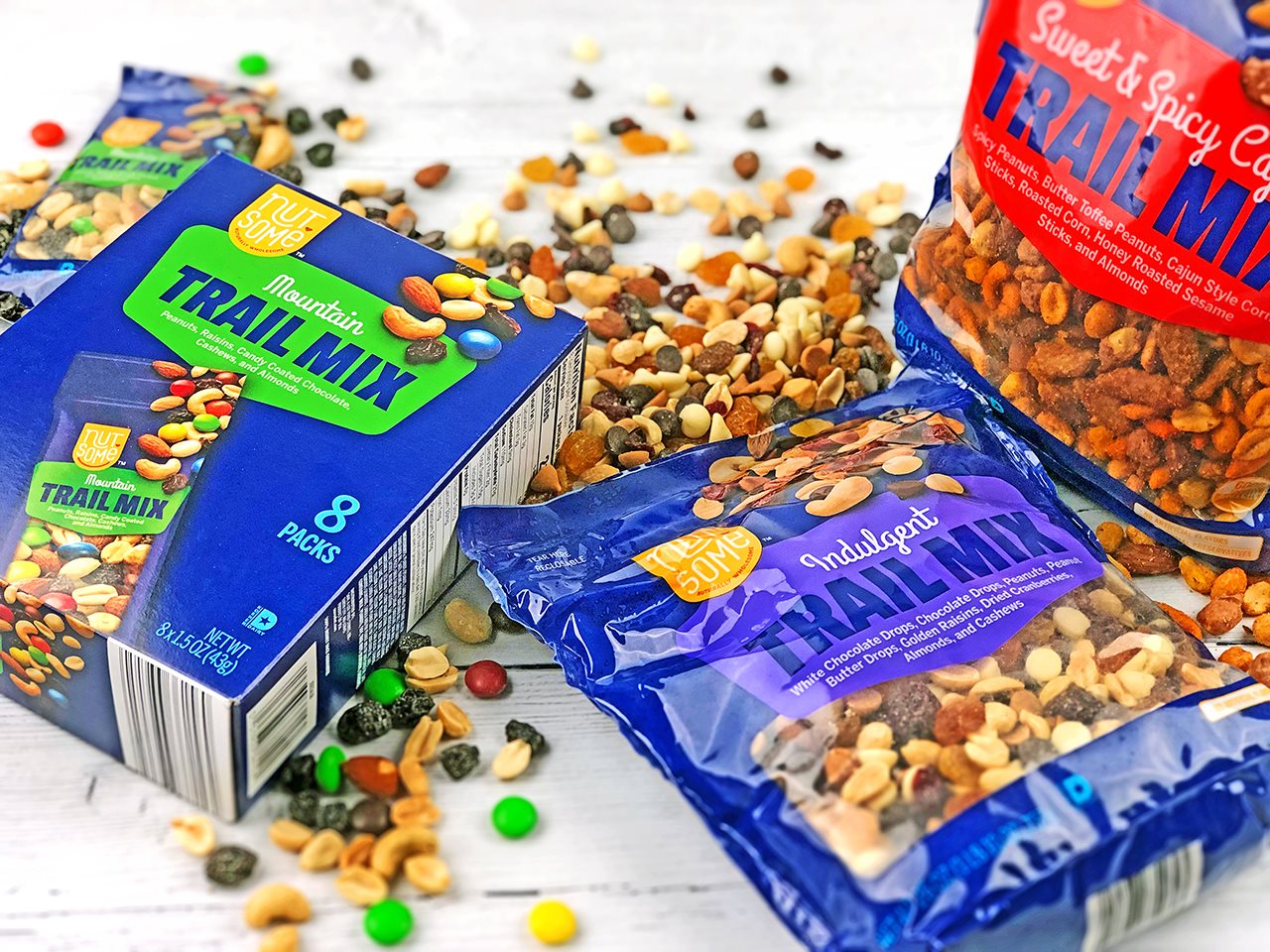 Feeling a little nutty? Regain your focus and calm hunger pangs with these unique
Nutsome trail mixes
. Each 26-ounce package contains about 25 servings, so you can easily divide up into bags for grab-and-go snacks. Try Indulgent Trail Mix, with white chocolate drops, chocolate drops, peanuts, peanut butter drops, golden raisins, dried cranberries, almonds and cashews. Want some pep in your step? Try the Sweet and Spicy Cajun mix, made from spicy peanuts, butter toffee peanuts, Cajun style corn sticks, roasted corn, honey roasted sesame sticks and almonds.
Cody's beef jerky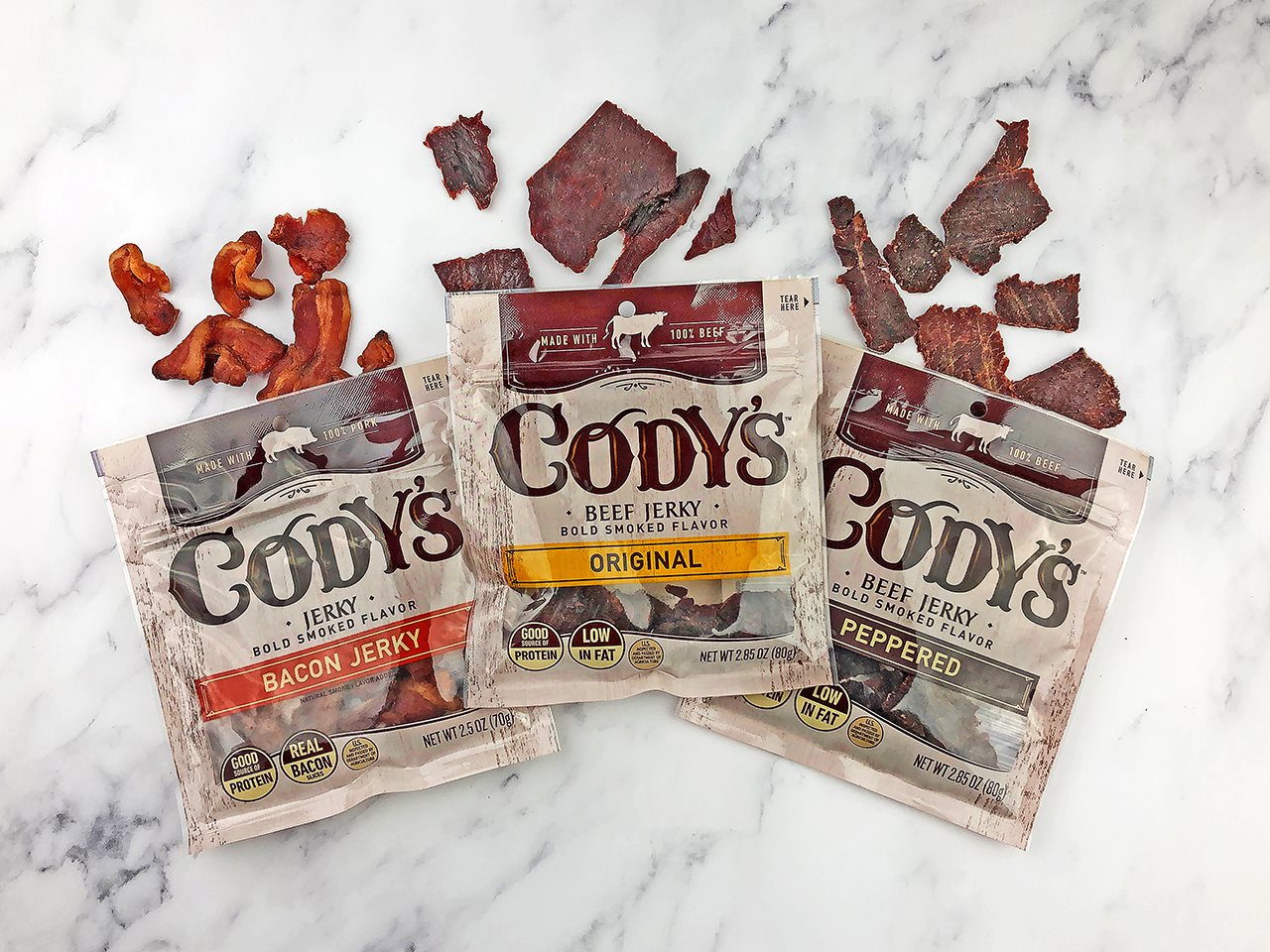 Portable and oh so snackable, beef jerky is a great option whenever hunger strikes. Plus protein packs a powerful energy punch that keeps you feeling full for longer. Try
Cody's beef jerky
in tempting flavors like original, teriyaki or peppered. For a fun twist, turkey jerky is a great choice. Finally, for bacon fanatics, give the bacon jerky a go. You won't regret it.To find these quality snacks at everyday prices anyone can afford, visit a
Save A Lot discount grocery store near you
.
(BPT) - Do you have a time of day when you start to feel things drag a little? Whether it's staying focused in the late morning while you look forward to lunch break, or powering through a long afternoon before heading home, you just sort of hit a wall.This lull can happen to both kids and adults. That doesn't mean it's time for a family nap!One of the best ways to get an all-natural energy boost is by eating a wholesome snack that's great tasting and made with quality ingredients for a good value. Here are five inspiring ideas from the food experts at